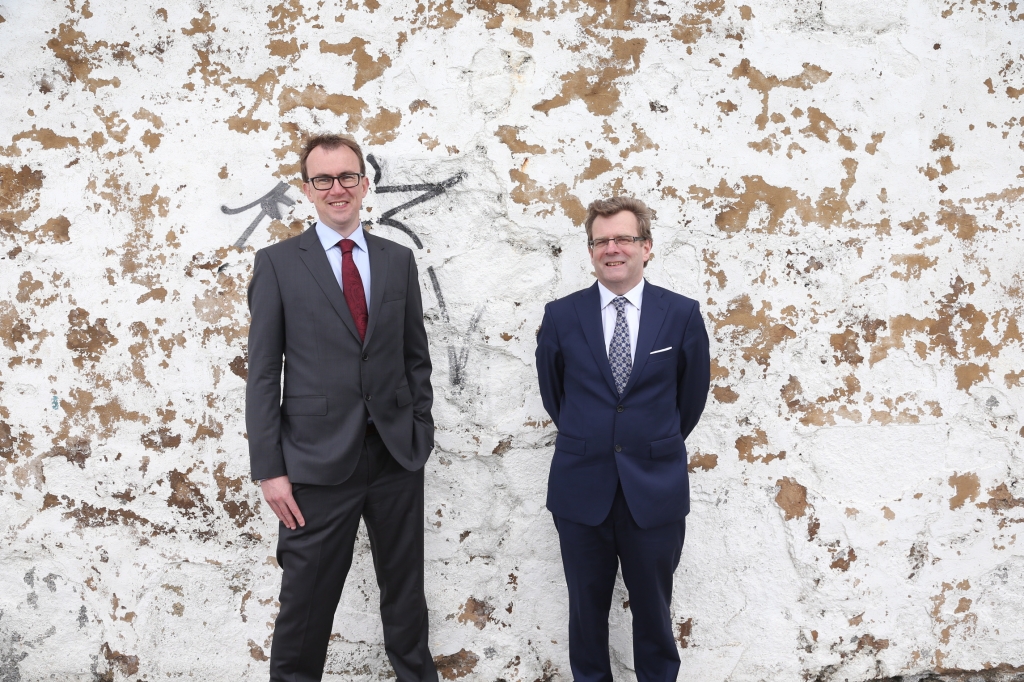 From Left: Ger Goold, Partner, Kernel Capital & John Byrne, CEO, Corlytics Limited.
Cork, Ireland   08 March 2023
Kernel Capital portfolio company Corlytics have acquired from ING, Dutch regtech platform SparQ.   The addition of SparQ to Corlytics' technology stack will allow financial service organisations the ability to identify new regulations or threats, construct robust monitoring and oversight controls, and ensure appropriate policies are in place end-to-end.  Corlytics has partnered with ING on SparQ since 2018 and will now support ING businesses globally with regulatory information and risk data to 550 ING users across the bank, including risk, compliance, finance, regulatory affairs and legal departments.
"This deal sets the runway for further strategic acquisitions and is a clear signal of our ambitious program of managed growth."
John Byrne, CEO, Corlytics
"In 2017, recognising the increasingly complex regulatory landscape, ING assembled a team of subject matter experts to develop innovative technology and transform regulatory change and policy management. The next stage of SparQ's journey will be with the company that can bring its development to the next maturity level of being an industry-wide leading platform. We look forward to collaborating more intensively with Corlytics in this ongoing development."
Rein Graat, Chief Compliance Officer, ING
"From our initial €100k investment through the Bank of Ireland Seed & Early Stage Fund in 2015 followed by a further €3M investment from our Bank of Ireland Kernel Capital Growth Fund II, Corlytics has grown to become one of the world leaders in providing a risk-based approach to Regulatory Compliance for many of the worlds leading Banks, financial institutions and Regulators including the FCA, FINRA, ten of the top 50 Global banks and three of the top 5 Global Payment Providers. The Bank of Ireland Kernel Capital Venture Funds are supported by Bank of Ireland, Enterprise Ireland and others."
Ger Goold, Partner, Kernel Capital
https://www.kernel-capital.com/wp-content/uploads/2023/03/J0266170087.jpg
1526
2290
maira.duarte
https://www.kernel-capital.com/wp-content/uploads/2020/01/kernel-capital-logo-300x60.png
maira.duarte
2023-03-10 10:34:47
2023-03-13 12:59:09
CORLYTICS AQUIRE ING'S SPARQ